Boots
Some cowboys are known for their saddles
While others their guns or hand-braided ropes
Still others are known by the horses they ride
And some by the brand of their smokes.
Some cowboys are known by their tall Stetson hats
While others their jewel studded jackets and suits
But everyone knows a cowboy is best known
By his high-heeled, pointed-toe, well-worn cowboy boots.
Open Edition — 4.5"H x 4.5"W x 4.5"D — $425
Note: The patina on the boots is available in any color. Ask us to match the color of your favorite boots.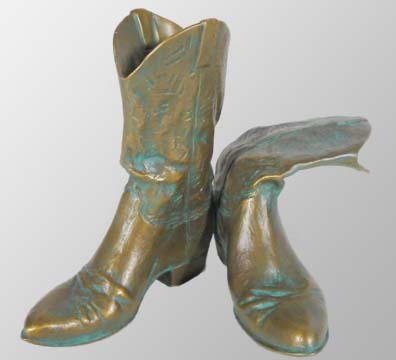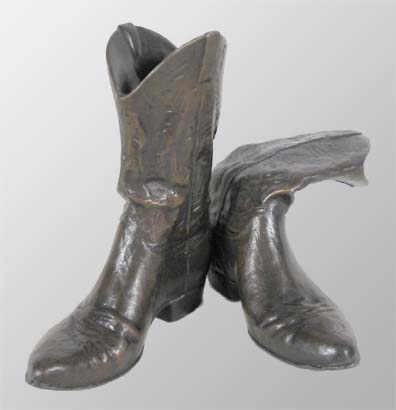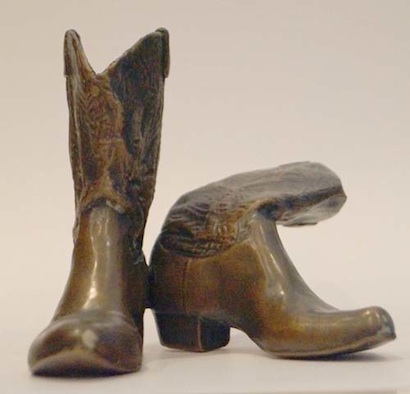 Just added - Gals Boots - 3.5"H x 4.5"W x 3.5"D — $400